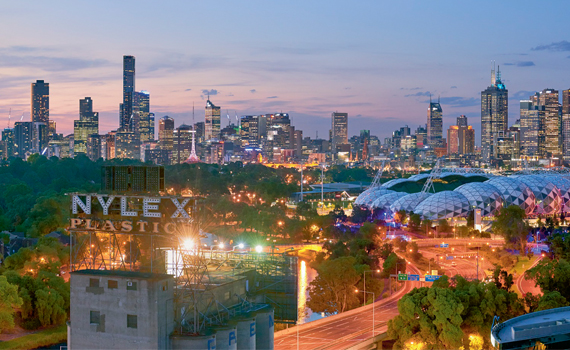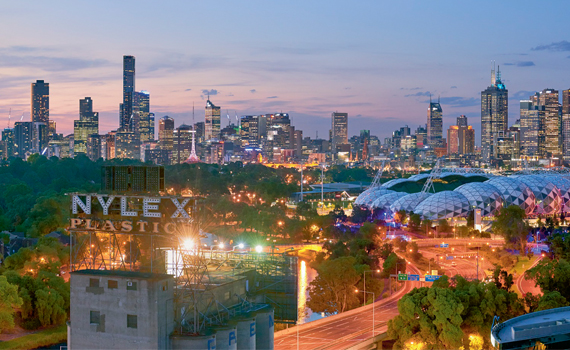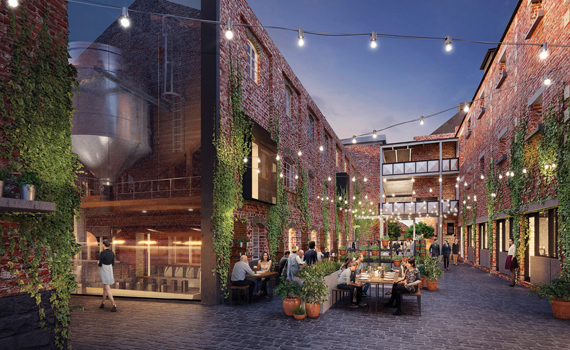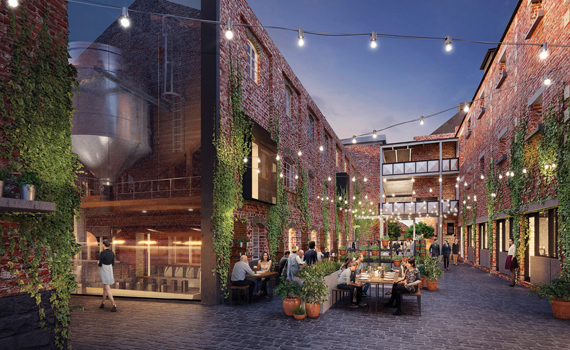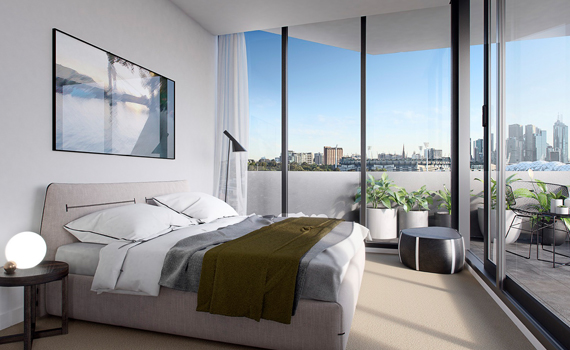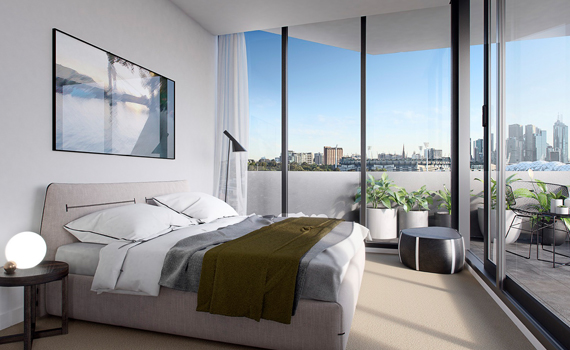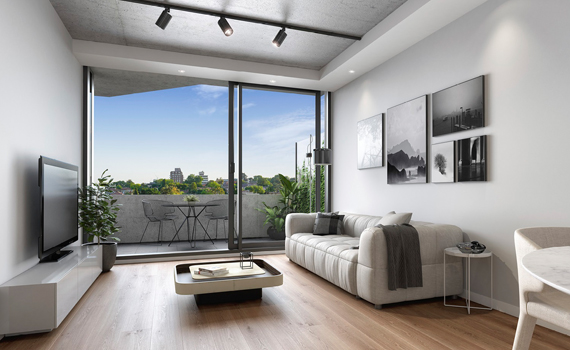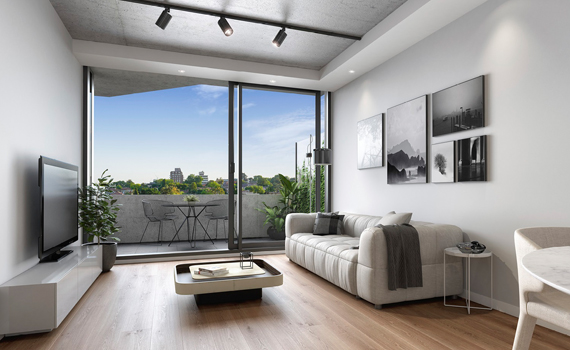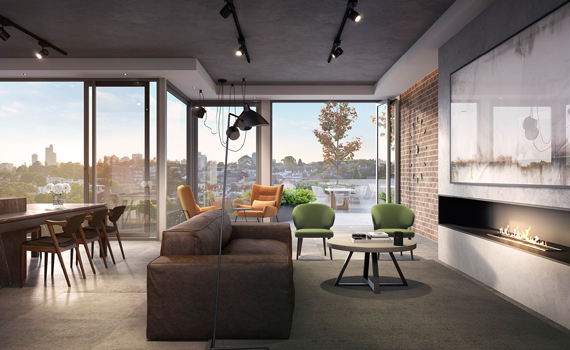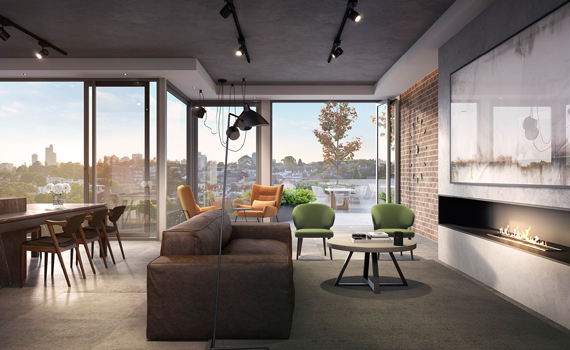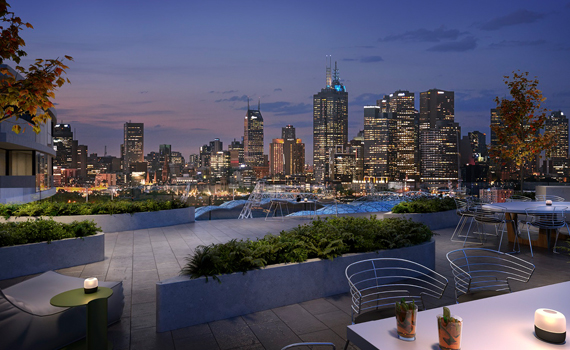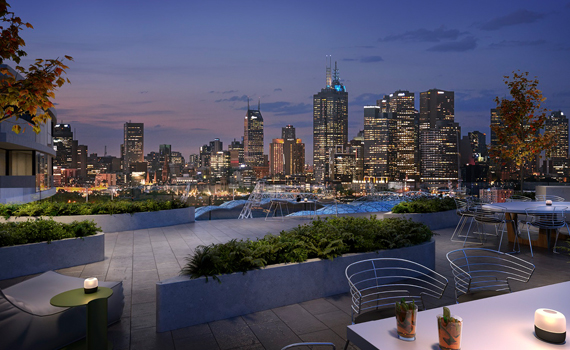 Tucked into a pocket between Richmond and the Yarra River, Cremorne is already a much-loved space for a significant group of young residents and forward thinking businesses. Home makers and commercial innovators, the small suburb has remained relatively untouched, surprisingly since it's so close to the CBD.
For many years the Richmond malting site has been known and loved by Melburnians as a strangely beautiful relic of old industry – a sentinel that presides over the Yarra. Caydon's vision for the site is to thoughtfully and tactfully respect its heritage architecture, while also introducing a new set of uses that will transform the place into a remarkable destination for all of Melbourne to enjoy.
Coppins Corner, The Malt District
Fender Katsalidis Architects, award-winning architects, have designed this one, two and three bedroom apartment building – Coppins Corner. It will be the first building to anchor The Malt District and residents will enjoy the generously created public spaces ringed with cafes and restaurants. They will engage with the surrounding heritage buildings, internal laneways and courtyards and a constellation of smaller retailers. Coppins Corner will be an exhilarating place to live.
Location Highlights:
• Walkscore of 80%, Very Walkable
• Walk to cafes, shops, Yarra River, Royal Botanic Garden, Sports Precinct and public transport options
• A prestigious inner-city location with total returns at 11.83% pa over last 20 years – Residex Oct'16
Project Highlights:

• Branded European Appliances
• Luxurious Fixtures and Fittings
• Security Features
• Awards-winning Architect – Fender Katsalidis
• Urban Design and Landscape Architect – Oculus
• By one of Melbourne's most established developers with over A$1b in project value
• Freehold luxurious apartment from only A$500,500
• Completion estimate mid 2019
Find out more details about this Australian Property